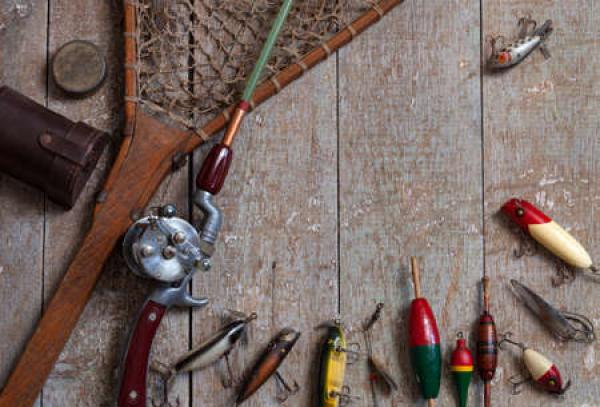 We're nearing the official beginning of winter in the next week. While this is a joyful, celebratory time of year, it's not usually a fun period for fisherman. Unless you're going ice fishing, this time is considered the offseason for many across the United States and Canada.
However, if you're one of those anglers who really takes pride in their work, there's more of it to do in the offseason. Here's what you should do with your equipment during the winter:
Take Care of Your Rods and Reels
It's important to keep your rods and reels in good condition in the offseason. If you use smaller spinning or conventional reels, you won't have to perform as much maintenance, but you should still take the opportunity to clean them in the offseason. It doesn't require too much effort – just wash them down with soapy water. You can then oil them by applying a small amount of a good reel oil to moving parts. Do the same for your rod as well. If you're unsure of how to do this, there are many videos on YouTube that can show you. This is also a good time to check your rod for any imperfections. You can coat any nicks and make sure the material on the handle is solidly attached to the rod.
Examine Your Gear
The offseason is the perfect time to take stock of your gear and make any necessary changes or improvements. If you have any hooks, snaps, or snivels that are bent, corroded, or damaged in some way, throw them away and replace them. The same goes for all other equipment – jigheads, bucktails, lures, etc. that are imperfect in some way. Winter is also a good time to check your line. If it's old, replace it. If you feel nicks by using the tips of your forefinger and thumb, remove any line to that point. It's better to do this now than to realize there's a problem when you're out fishing next year. It's always nice to go into the year fully stocked on all the gear you need.
Get Organized
It always feels good to be organized heading into a fishing season. You can help your future self out by starting now. You can sort things by putting them in some kind of category – the style of fishing the item is involved in or what species it's used for. Regardless of how you choose to do it, getting organized will result in you being able to travel lighter and to more quickly locate what you need in a given situation.
And if you find yourself in need of near fishing gear, such as a new custom rod, Signature Fishing Rods is the place to buy. Call  630.234.6214 to learn more about products!