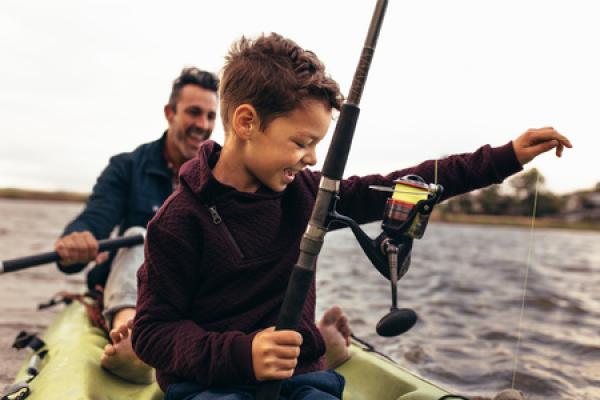 If you're a parent who has long enjoyed fishing as a hobby, chances are you're going to want your children to join you out on the water at some point.
But planning the logistics of fishing with one or more children can be hectic. It will require more preparation and your day will take a different shape than it normally would. Here are some tips for making sure the trip goes smoothly:
Ensure They Have a Cursory Knowledge
You don't want your children to go into the day blind, not knowing a thing about fishing. Talk to them about some of the basics beforehand, show them how you prepare. Tell them what to expect and what the day will be like. Ensure they understand all the equipment they'll be using that day. This way, they won't be surprised or overwhelmed once the actual fishing commences.
Use Simple Equipment
First, it's important to have equipment that's small enough for a young child to handle. It's not going to be a very fun day for them if they can't even hold their rod. Additionally, the line they use doesn't have to be able to handle much weight as they likely won't be able to reel in anything too heavy anyway. Beyond that, no need to get too fancy; a few split shots, some live bait and a bobber should do.
Shorten Your Trip
A 10-hour day spent out on the water fishing may seem absolutely ideal to you, but probably not to a small child. Kids have shorter attention spans and can easily get bored. Plus, they may be overwhelmed by everything they've learned and experienced in their first time out. Keep your trip to just a few hours to ensure your child has the best possible memories of their first fishing adventure.
If you're planning a fishing trip and need a new rod, Signature Fishing Rods can help. We sell a variety of high-quality fishing rods that will help you have success in your next outing. Call 630-234-6214 to learn more about our products.