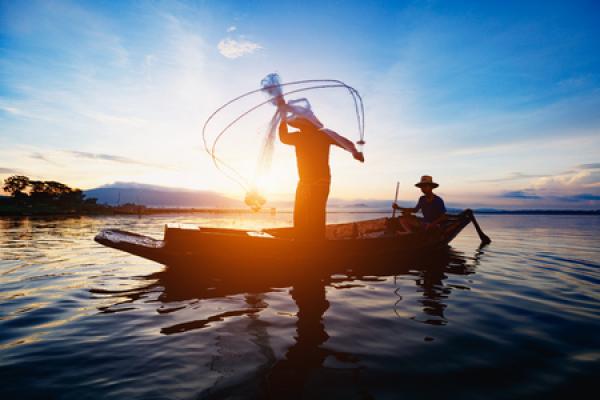 Since it's so early in the year and lakes and rivers in many places are still frozen or close to it, it's likely you haven't fished at all yet in 2023. This time of year is defined by great anticipation. Anglers all over are making plans to get back out on the water as soon as the weather allows for it.
While you're waiting, consider planning a fishing trip or excursion of some kind this year. Most anglers want to do it at some point in their life, so keep pushing it off? Why not do it this year? If you haven't thought about it yet, here are a few reasons why you should:
Challenge Yourself
Like mostly anything else, you get better at fishing by doing it more. Through repetition, you learn not just the techniques of fishing, but how to fish certain bodies of water. There's likely one close to home you frequent, and there's a good chance you know it pretty well by now.
So, taking a trip to a body of water you've never been to can provide a bit of a challenge, as well a valuable life experience. You can fish for species you've never seen in person in a different style of body of water than you're used to, in a climate different than yours, hundreds or even thousands of miles away from home. It will make you a better angler.
Create and Strengthen Bonds
Any experienced angler knows that half the fun of fishing is the company. This is why so many people get their kids involved and form lifelong friendships around the sport. You can further enhance those bonds with an extended fishing trip, where you'll spend day after memorable day out on the water with your friend or loved one.
Unwind From Life
Stress is something that nearly every adult deals with on a regular basis. It's also something you can leave behind on a relaxing fishing trip, where you can unwind and enjoy the beauty of nature around you. A few hours of fishing is normally enough to relax you after a stressful period. Imagine what a few days or even a week could do for you.
If you're going on a fishing trip this year, you're going to want to ensure you have the right equipment. Signature Fishing Rods can fit you with the perfect custom rod for you. Call  630.234.6214 to learn more about products!