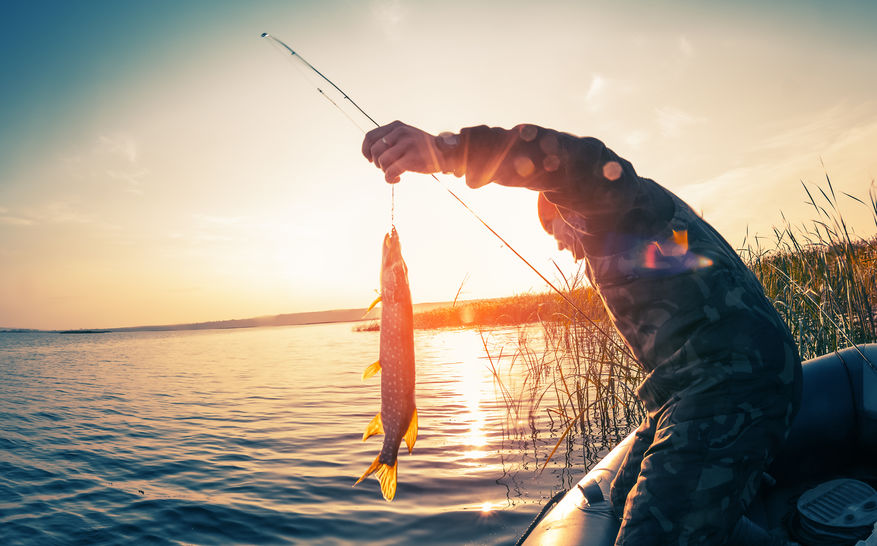 While you can certainly purchase a factory fishing rod and be successful on the water, there is something to be said about choosing a custom model.
Custom rods will not only look better than their mass-produced counterparts, but they weigh less and provide better overall performance in nearly all areas.
When you want a rod that has all of the custom features you've always dreamed of, make the smart decision by choosing a custom fishing rod from a trusted dealer.
It looks great
While we all want a fishing rod that provides great performance, there is something to be said about having one that looks great as well.
A custom rod can show your own style down from the grips to the blanks, with the color and design that you desire.
It will not only show that you take pride in your fishing equipment but can provide you with greater confidence when you head out to make your day's catch.
It weighs less
Another benefit of choosing a custom rod over a factory model is that it can be extremely lightweight.
When you're customizing your rod, choosing lighter parts will make it easier to carry and fish for the entire day without any pains. Many factory models are on the heavier side, making them more difficult to carry and fish with, and can be harder to cast far distances with as well.
Lightweight fishing rods can not only cast farther, but they can use lighter lures, jigs and bait that can help you catch smaller, harder to get fish.
It has better overall performance
Similarly, a custom rod will provide better overall performance in other areas by being able to customize everything from the grips to the guides.
Based on the fish you know you will be trying to catch, you can make small customizations to your rod that can pay big dividends. You will feel more comfortable when casting and reeling and will be more successful when you head out on the water.
When you're in the market for a new fishing rod and believe going custom is the right option for you, we ask that you call on our team at Signature Fishing Rods.
We bring years of fishing and sales experience to each customer, making sure you get the custom rod and design you've always dreamed of. Our custom-made fishing rods are made right here in the USA from top manufacturer Grandt Industries and come with an unconditional lifetime warranty.
Reach out to us today at 630.234.6214 to get started or to have us answer any questions you may have about our custom rods and decorative designs.