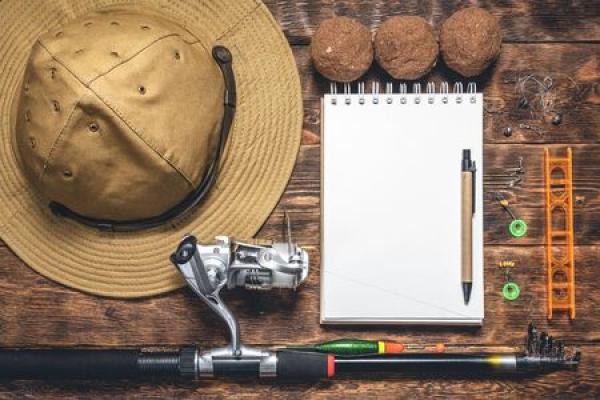 It doesn't matter if you've been fishing since you could hold a rod or if you're brand new to the sport this year – every angler wants to consistently improve. Of course, that's easier said than done. Life is already so busy, not everyone has hours upon hours for practicing and learning about fishing.
That's why it's important to do the simple things that can lead to more success when you're out on the water. Here are a few examples:
Choose the Right Location
This is less about the body of water you choose to fish in and more about where in that body of water you set up. Fish will not be spread out equally throughout a lake, pond, or river. Chances are you're going to have to move around a lot until at least one fish gives you a clue as to where the others might be. This may mean traveling further and going deeper than other anglers are willing to go.
Plan Ahead
Before you can catch a fish, you should have some sort of mental plan that you've thought through. Once you're in the right location, what are you going to do when a fish tugs on your line? In what manner will you reel it in and land it? Do you plan to throw it back or keep it? Is there a certain species of fish you're looking for? And, if so, do you know how to identify it?
Keep A Journal
Veteran anglers may scoff at this notion, but a journal can help anyone of any experience level improve and learn. Human memory is fallible. Keeping a journal will allow you to accurately track your progress. It will also serve as a record for what worked and what didn't, allowing you to come back later to refresh your memory. Plus, you can keep track of details such as weather conditions, type of lure, where you fished etc. so you can either repeat what worked or try something new.
Invest in A Custom Rod
A good angler is more than just his equipment. But the equipment you use can positively influence your success rate. These rods can be customized to your needs, rather than the other way around. They tend to be more lightweight, making them easier to handle. Plus, you can add whatever components you want.
If you're in the market for a custom rod, Signature Fishing Rod has a large selection available. We have more than a half-dozen different series available for sale on our website, so it should be easy to find something that works for you. Plus, they all come with a lifetime warranty and are made in the USA. If you have any questions, feel free to give us a call at 630.234.6214.