Arlington Fly Rods
Arlington Series Fly Rods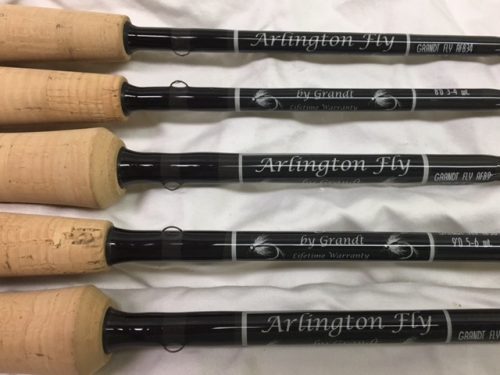 Fly Rod Tube for Arlington Fly Rods
The Arlington Fly Series by Grandt Industries uses a 65 million modulus, high strain, carbon fiber blank. It is loaded with features to make this fly rod special. They are:
AA Cork Grips.
CNC Machined Stainless Stripping Guide.
Stainless Snake Guides with Oversized Loop Tip.
Machined up Locking Fly Reel Seat.
Lifetime Warranty.
Made in the U.S.A.
The special release Arlington Fly Series is available during Grandt Industries 35th Anniversary. Each fly rod is comes with a custom machined aluminum case and cloth bag.
The limited edition Arlington Fly Series provides a very durable yet sensitive fly fishing experience. The 5 models available are all 4 pieces and are rated between 3 wt. through 9 wt.
Showing all 5 results