There's hardly a more relaxing pastime than taking a boat out onto open waters and sitting back with a fishing reel for a couple of hours. Whether or not the fish bite, the time spent either meditating by yourself or enjoying the company of others is very helpful in its own way. For some battling intense emotional and physical traumas, this kind of relaxation can be very therapeutic.
Operation HOOAH is a military program occurring within the United States that's designed to get recuperating soldiers out of the hospital so that they can enjoy their lives. The program, which stands for Healing Outside of an Army Hospital, recently took a group of 20 wounded veterans from the 101st Airborne Division to Florence, Alabama, according to this story from Kentucky.com.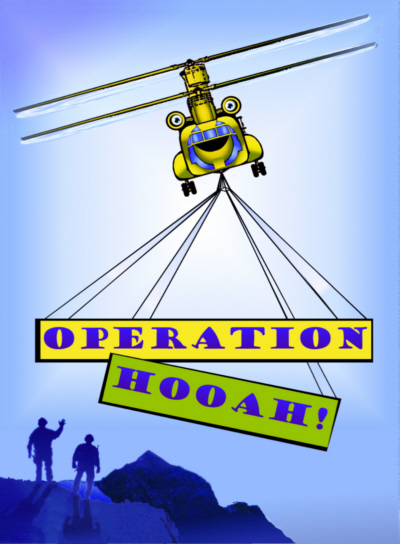 This program, now in its second year, helps to heal many of the emotional wounds sustained by soldiers that cannot be treated with pharmaceuticals or surgery. One soldier interviewed for the above story said that he didn't catch any fish, but said that the real value for him was getting out into the community and getting to forget about his injuries.
Organizers of this program believe that these events can even be lifesaving, given the concerns over returning wounded veterans who have been inclined to cause harm to themselves. One sergeant who brought soldiers to Operation HOOAH in the past said that the emotional and mental well-being of all the attendees was incredibly improved, including those who were incredibly afflicted with depression.
Even if you're not a soldier serving in foreign wars, it's likely that you have a stressful lifestyle. Whether you have a loved one who is a warrior for your country or at the workplace, giving them a customized fishing rod may be the perfect way to suggest taking some time off from all of the stress and worry. Now with the holidays approaching, let Signature Fishing Rods help you create a custom gift that can be enjoyed for years.
*Image courtesy of http://www.operationhooah.com/
–Jeff
[msh_feedburner]