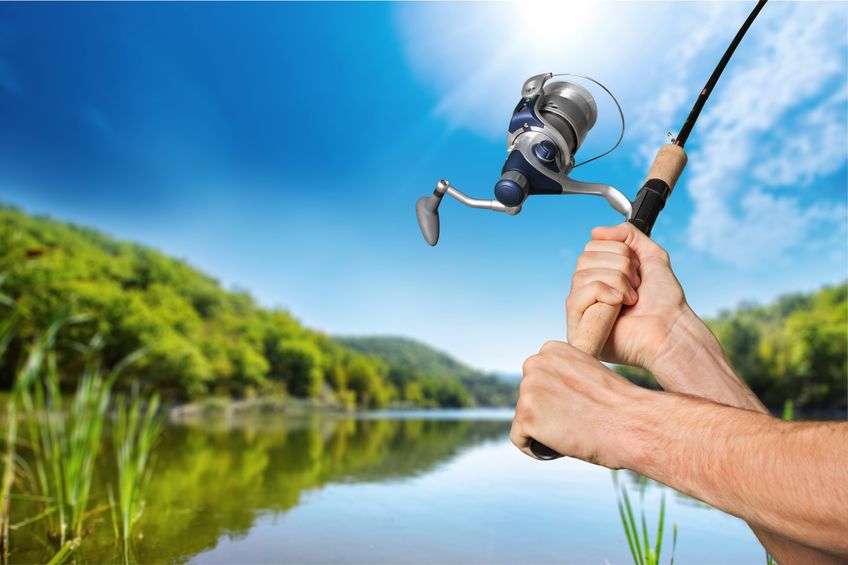 While we all like to save money where we can, there are some things that require an investment to get something that is not only functional, but something that will provide you with years of enjoyment. One such item is a fishing rod.
If you are serious about becoming a successful fisherman, investing in a quality fishing rod is a near necessity, as it will not only help you catch more fish, but will last for years without wearing down, making it a great long-term investment.
When you want to have a great time on the water with friends and family, make the smart decision by purchasing a quality, custom fishing rod today.
Reeling in fish is a breeze
One of the best reasons for choosing a quality fishing rod is for the success you'll have out on the water.
When you choose a rod that's of a higher quality, you will often be getting one that is lighter, easier to cast and more sensitive.
If you're looking to go from a good fisherman to a great one, it's in your best interest to make an investment in your rod.
They have greater sensitivity
As mentioned above, when you purchase a quality fishing rod, you will be getting one that is more sensitive.
Greater sensitivity in a fishing rod means that you will be able to feel when a fish strikes, giving you a greater chance of reeling them in on a regular basis when compared to an ordinary rod.
Custom fishing rods from Grandt Industries are some of the very best when it comes to sensitivity.
They're more durable
Another reason to choose a high-quality fishing rod is for the durability it provides. When you make the upfront investment in a fishing rod, you will be getting something that is made of better materials and something that will last for a long period of time.
While you are paying a little bit more upfront, you will be saving in the long run by having a rod that will last through years of wear and tear.
Customize the rod's appearance
Quality rods often have the ability to be customized, allowing you to add a personal touch when you head out on the water.
Whether it be a rattlesnake skin, conch shell, exotic feather design, a thread weave pattern or more, there are a variety of decorative designs available for the exterior of your new fishing rod to give it a truly special appearance.
You'll have more fun
Maybe the most important reason for choosing a high-quality fishing rod is for the fun you'll have. To put it simply, spending a little extra on your new rod will go a long way in your fishing success.
You'll not only have a greater chance of reeling in that prized fish each time you go out, but you'll spend less time fidgeting with the reel, guides and other parts of the rod.
If you believe that a high-quality fishing rod is right for you, we ask that you call upon our team at Signature Fishing Rods. We proudly sell some of the highest quality fishing rods on the market from Grandt Industries.
These rods are used regularly by avid fisherman, those who are just starting out in the sport and everything in between. Grandt has been manufacturing high quality fishing rods in the United States for over 30 years and all of their rods come with a lifetime warranty for normal use.
When you want to increase the number of fish you catch and have a great day each time you go out with your rod, we ask that you give us a call at 630.234.6214 to get started!